Remember to sort and follow instructions at transfer station
This guest commentary is written by Josh Holte, Hubbard County Solid Waste Administrator.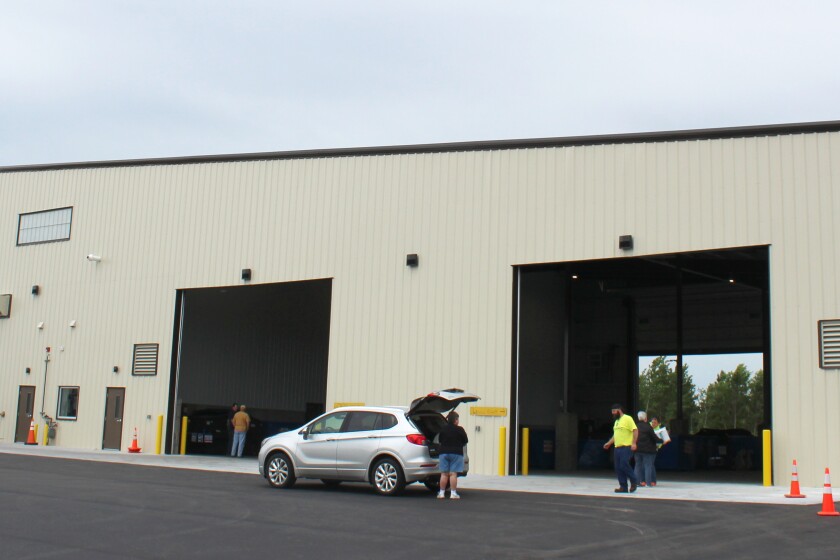 Recently, there has been an uptick in contamination at the rural recycling dumpsters across Hubbard County.
It is important to remember when visiting a recycling dumpster site to only place acceptable recyclables in the dumpster.
Please take the time to read and follow the instruction labels that are on the dumpsters.
As a reminder, only the following can be recycled:

No. 1 and No. 2 plastic containers
paper
glass containers
cardboard
aluminum and tin cans.
Other types of plastics and packaging material are not recyclable and must be disposed of at the transfer station or placed in your garbage dumpster/container.
With the weather starting to warm up, spring and summer are just around the corner. This means that people are starting to visit the transfer stations more frequently.
When visiting the transfer stations, please remember to sort your loads to make for a quicker trip. Sorting and separating items, can speed up how long it takes you at the transfer stations, and can help avoid congestion during the busy summer months.
To make it even faster in the express lanes, please make sure to pull as far forward as possible to allow for more vehicles behind, and to help ease congestion.
Brush or demolition rules
As a reminder, when you arrive at the transfer stations with brush or demolition materials, you must report to the office to have your load inspected prior to going to the brush and demolition landfill areas, including the clean shingle area and clean concrete area.
This will go a long way in ensuring that materials being brought into the demolition landfill are acceptable and free of contamination and other waste.
Always remember to only place acceptable items into the demolition landfill to save time and lessen contamination rates.
Furniture is not allowed in the demolition landfill.
Please do your part and take the time to read labels, ask attendants if you need help or have questions, and properly dispose of your waste and recycling.
If you have any questions or concerns, please email solidwaste@co.hubbard.mn.us or call 218-732-1468.