'Parents' Bill of Rights' and long-term nursing legislation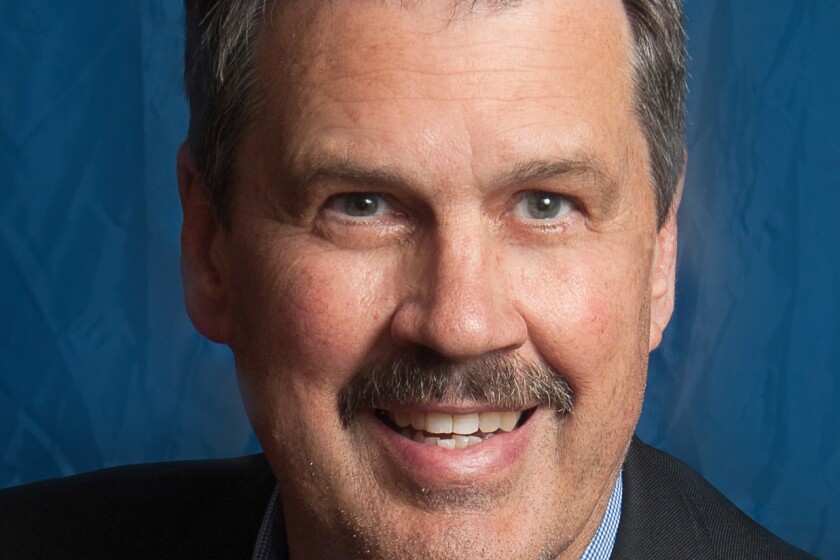 Bringing parents back into the fold of education
Senate Republicans have always focused on empowering parents to be key decision-makers in their kids' education, and this year is no different.
Last week, we introduced a package of bills known as the "Parents' Bill of Rights." The goal is simple: Get parents back in the driver's seat of their kids' education.
After years of in-classroom learning restrictions, attempted syllabus changes and distance learning, kids across our state are struggling, and that's leaving our parents frustrated and powerless. We need to help our kids out by increasing school transparency, and the key to that is getting parents involved. This pack of bills contains four key pieces of legislation that will get our schools back on the right track by empowering folks to be more involved in their kids' classrooms.
The first bill, arguably the most needed, states that schools must not withhold information about a child's well-being or education, and requires schools to have a regular system for notifying families of activities at school. This is a fundamental example of the "parental rights" we are trying to establish. Parents have a right to know what's being taught and how their kids are doing in the classroom, it's that simple.We've also included two other bills that aim at increasing transparency. This is something our schools should already have, but don't. One of these pieces requires access to each class's syllabus, meaning that parents will have a tangible account of what their kids are being taught throughout the year. The second piece requires schools to make all instruction materials available to parents.
These bills are just simple, common-sense legislation: Parents have the right to know what's being taught, and instructors shouldn't be shutting them out of the classroom learning schedule.
A third portion of this package is a direct response to concerning instances of parents being "doxed" for expressing concern over what's being taught in schools. Parents absolutely have a right to be involved, and they shouldn't be bullied for that. Folks shouldn't be finding their addresses and phone numbers plastered on the internet because they raised valid concerns that don't match a political agenda. Instead, they should be given the opportunity to voice concerns through the proper channels: through school boards and administration meetings.
The last part of the bill package creates Educational Savings Accounts, which will help parents set aside money to pay for tutoring, tuition, and other support services with a tax-preferred account. Not only will this help boost the students that have been struggling with COVID-related learning loss, but it ensures that money actually follows the students, rather than the other way around. Parents have the right to decide what's best for their children, and they shouldn't be limited on their options based on income or zip code. Kids need to come first. For too many years, our kids and their quality of education have suffered due to education agencies pushing senseless political agendas into the classrooms. This has to stop. Our kids are successful when their parents are engaged, not when they're limited by political correctness decided upon by education bureaucrats. Parents have the right to be involved, and they should be empowered to do so. This is about the kids, and we need to do everything we can to get their education back on track.
Nursing long-term care package
Myself, along with my Republican colleagues in the Senate, have offered a comprehensive approach to the massive staffing gap that our long-term care workforce is facing.
We are going to kickstart our recovery by making substantial investments in the people taking care of those who cannot provide for themselves.
The $322 million plan includes items like retention bonuses for workers in the field. Hiring bonuses for up to 20,000 new hires. Training funds to help onboard new hires in the field. Temporary permitting and license changes allowing previously licensed nurses to fill in some staffing challenged facilities for a short time. Programs of All-Inclusive Care for the Elderly (PACE) program streamlining. There are even more good initiatives this package sets out to accomplish.
This bill has already made its way through the Senate. We are now waiting on how the Democrat-controlled House of Representatives will respond to our call for action.
We need to be supporting our long-term care staff. Right now, there are people working in fast food restaurants that are earning higher wages than the people who work in the long-term care facilities putting in countless hours caring for the elderly and sick. We are not picking on the fast food restaurant workers, but rather pointing out that the staff working in long-term care facilities work hard and because the wages are lower, they are choosing other careers. We need them to continue to work in the long-term care industry.