Ooey Gooey night fun for area children
Children 5 and under had many opportunities for sensory play during Monday night's Ooey Gooey Night activity. Holding hands with a parent or grandparent, they followed the chalk signs on the sidewalk from the front of the Frank White Education Center to the grassy area outdoors, where a variety of "hands on" activities were set up and ready for them to explore. With temperatures near 80 degrees, everyone enjoyed being outdoors for this event. "We rarely have the event outside, but with the super warm temps it worked perfectly to have it outside," Early Childhood Family Manager Sally Kading said. She said around 75 children took part in the messy fun. "I think the event went very well," she said. "The cars and shaving cream and spaghetti are always big hits, and the fingerpaint table is very popular. We use this event as an open house kickoff event for Early Childhood Family Education once a year."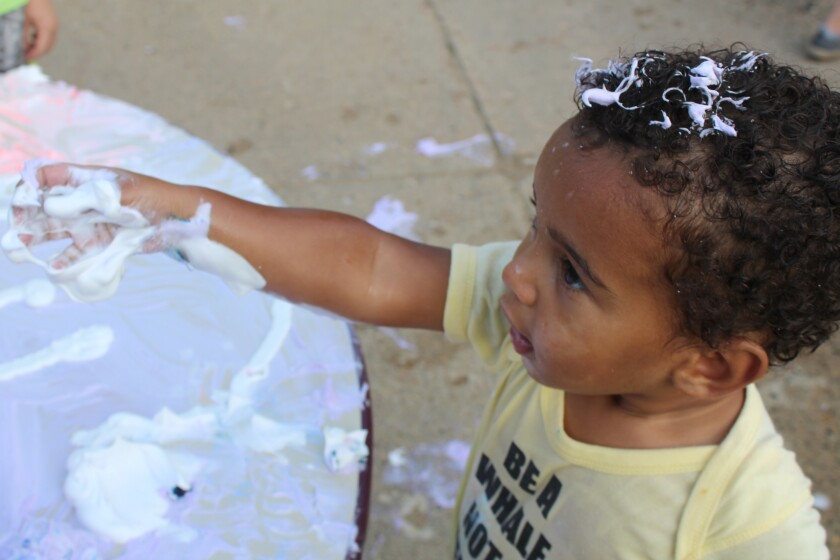 1
/
2:
Using tongs to pick up spaghetti on a warm summer evening, Wesley Little of Park Rapids had a big smile on his face as he enjoyed fun activities outdoors for "Ooey Gooey Night." Temperatures in the 80s made it possible for the activiites to be held on a grassy area near the Frank White Education Center and made cleanup easier for staff, too.
2
/
2:
The finger painting table was a very popular spot. In addition to being a fun sensory experience, some children used it to practice writing their names. Bria McMahon of Osage is 4 and had fun making handprints and blending the blue and purple colors together.
Fundraising is underway to move the giant ball of twine from the Highland, Wisconsin, home of creator James Frank Kotera, who died last month at age 75, 44 years after starting the big ball.
Mike Clemens, a farmer from Wimbledon, North Dakota, was literally (and figuratively) "blown away," when his equipment shed collapsed under a snow load.