UPCOMING PUBLIC MEETINGS: May 8-12, 2023
Public involvement is encouraged. The following are open meetings of the Hubbard County Board, school boards, city councils and other public workshops in the Heartland Lakes area.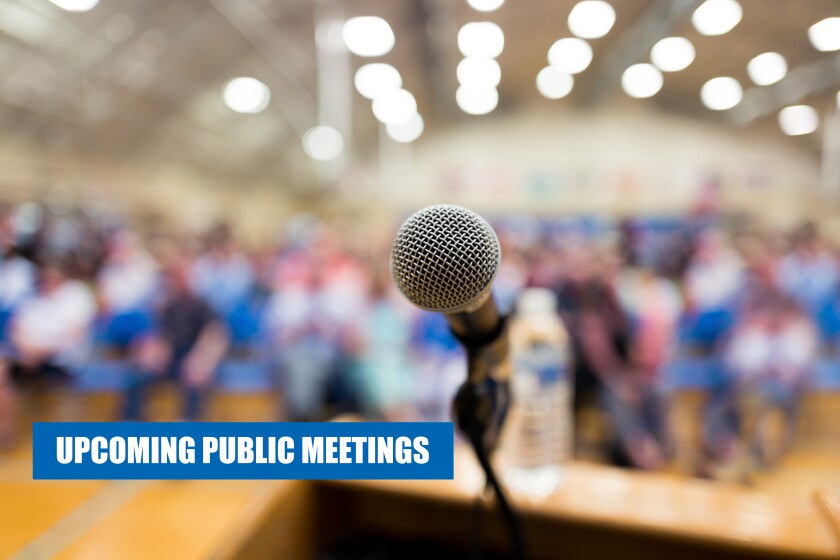 The Parks & Beautification Board meets at noon Monday, May 8 at Park Rapids City Hall. Agenda items include updates on the Red Bridge Park beach house and painting project, Deane Park electricity, park finances, the need for a "friends of the park" group, Bruce Johnson's resignation from the board and a May 23 joint work session with the city council.
Park Rapids Planning Commission
The planning commission meets at 5 p.m. Monday, May 8 at Park Rapids City Hall. Agenda items include a request by Hubbard County law enforcement to vacate a public right of way and a request by Brandon Vredenburg for a minor subdivision. At 5:30 p.m. the commission will have a joint work session with the Park Rapids City Council to discuss the sign ordinance, accessory dwelling units, food trucks, vendors in city parks, cargo containers, impervious surfaces and commission members.
The Nevis City Council meets at 6 p.m. Monday, May 8 at Nevis City Hall and live streamed on YouTube at www.youtube.com/@nevisstreaming4717/streams. The agenda and packet of information is available at nevis.govoffice.com under "City of Nevis," then "City Officials" and "City Council Agenda and Minutes."
The Menahga City Council will meet at 6 p.m. on Monday, May 8 and Monday, May 22 at Menahga City Hall. The agenda is posted on the city's website: https://www.cityofmenahga.com .
The Akeley City Council meets at 6 p.m. Wednesday, May 10 at Akeley City Hall.
ACTION Park Rapids meets at 9 a.m. Thursday, May 11 at the Park Rapids American Legion.
Workgroups share their accomplishments since the last meeting and work on their goals for the next 90 days. New groups may bring ideas for collaborative projects. All are identifying areas of opportunity, offering guidance in creating work plans as well as developing strategies to accomplish project goals.