UPCOMING PUBLIC MEETINGS: May 22-26, 2023
Public involvement is encouraged. The following are open meetings of the Hubbard County Board, school boards, city councils and other public workshops in the Heartland Lakes area.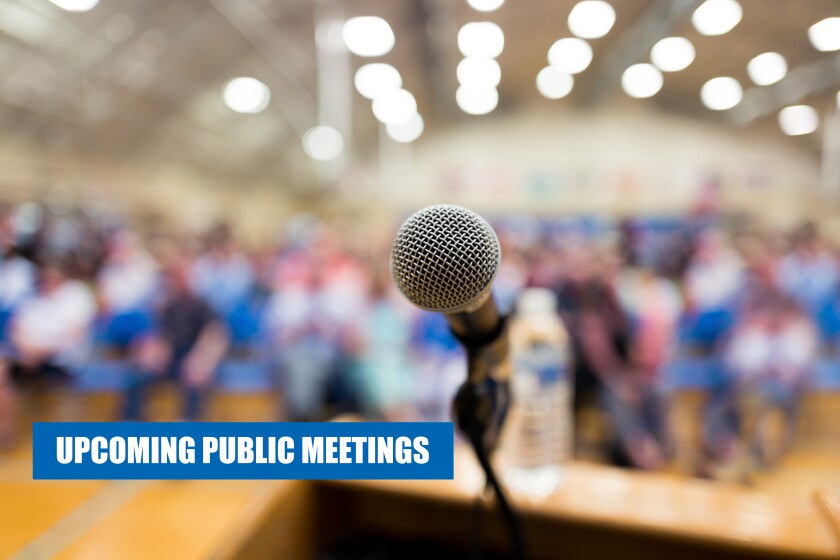 The Nevis School Board will meet at 7 p.m. Monday, May 22 in the media center. A listening session with one school board member will be held from 6:15 to 6:45 p.m. in the school cafeteria. To join the school board meeting via Zoom, contact Lynne Gustafson at 218-652-3500, ext. 100 or email lgustafson@nevis308.org for the link.
The Menahga City Council will meet at 6 p.m. on Monday, May 22 at Menahga City Hall. The agenda is posted on the city's website: https://www.cityofmenahga.com .
The city council meets at 6 p.m. Tuesday, May 23 at Park Rapids City Hall, following a work session at 5:30 p.m. To view city council agendas and packets, visit ci.park-rapids.mn.us/index.php and select the "Departments" menu, then "City Council," then "Council Meetings & Agendas."
The Hubbard County Coalition of Lake Associations will meet at 6:30 p.m. on Thursday, May 25. Wade Massure, Park Rapids DNR area fisheries supervisor, will share fisheries survey data and the other information available in MN DNR LakeFinder. COLA's monthly meetings are open to the public. The meetings are hybrid, so you can attend in person at the Northwoods Bank lower level community room, or email HCcolaMN@gmail.com for the Zoom link.