UPCOMING PUBLIC MEETINGS: May 15-19, 2023
Public involvement is encouraged. The following are open meetings of the Hubbard County Board, school boards, city councils and other public workshops in the Heartland Lakes area.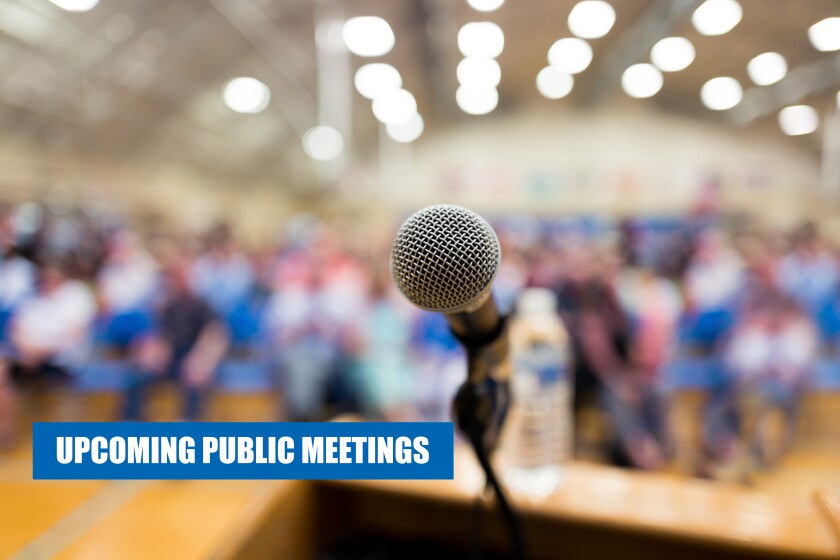 Community/wellness center guest speaker
There have been several discussions over the past few months about the possibility of a community/wellness center in the Park Rapids area.
Peter Jacopson, current CEO of the Detroit Lakes Community and Cultural Center, brings a unique perspective to the discussion about creating and maintaining a center. He's guest speaker at 5:30 p.m. on Monday, May 15 in The Event Room. The address is 1104 Park Ave South, Suite 2, Park Rapids.
The Menahga School Board's regular meeting is 6:30 p.m. on Monday, May 15. To virtually view this board meeting, email Elena Niemela at eniemela@menahga.k12.mn.us before 4 p.m. the day of the board meeting and request to view.
Arts & Culture Commission
The Park Rapids Arts & Culture Advisory Commission meets at noon Monday, May 15 at Park Rapids City Hall. The agenda features updates about the sculpture trail, the historic commemoration project, the Red Bridge Park beach house and the Eric Patenaude mural, and budget discussion.
The school board meets at 6 p.m. Monday, May 15 in the "aquarium" at the Park Rapids Area High School media center. To view the school board agenda, visit www.parkrapids.k12.mn.us/domain/577 and click "Current School Board Agenda."
The county board's next regular meetings are at 9 a.m. on Tuesday, May 16 at the Hubbard County Government Center, third floor. To attend the meeting virtually, subscribe at https://hubbardcounty.civicweb.net/Portal.