UPCOMING PUBLIC MEETINGS: May 1-5, 2023
Public involvement is encouraged. The following are open meetings of the Hubbard County Board, school boards, city councils and other public workshops in the Heartland Lakes area.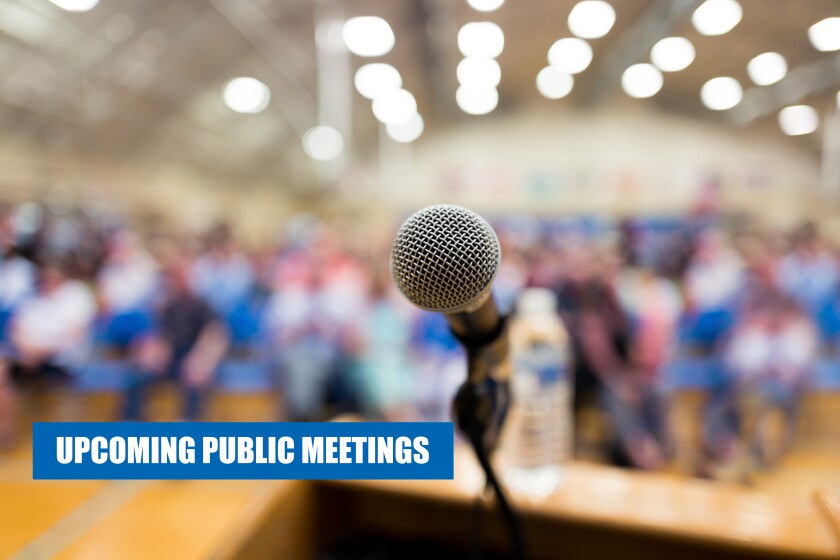 The school board meets at 6 p.m. Monday, May 1 and May 15 in the "aquarium" at the Park Rapids Area High School media center. To view the school board agenda, visit www.parkrapids.k12.mn.us/domain/577 and click "Current School Board Agenda."
The county board's next regular meetings are at 9 a.m. on Tuesday, May 2 and Tuesday, May 16 at the Hubbard County Government Center, third floor. A work session is scheduled for 9 a.m. on Tuesday, May 9. To attend the meeting virtually, subscribe at https://hubbardcounty.civicweb.net/Portal .
The Menahga School Board's will hold a strategic plan work session at 5 p.m. on Tuesday, May 2 at the media center, followed by a community listening session. Their regular meeting is 6:30 p.m. on Monday, May 15. To virtually view this board meeting, email Elena Niemela at eniemela@menahga.k12.mn.us before 4 p.m. the day of the board meeting and request to view.