PUBLIC MEETINGS: March 20-24, 2023
Public involvement is encouraged. The following are open meetings of county board, school boards, city councils and other public workshops.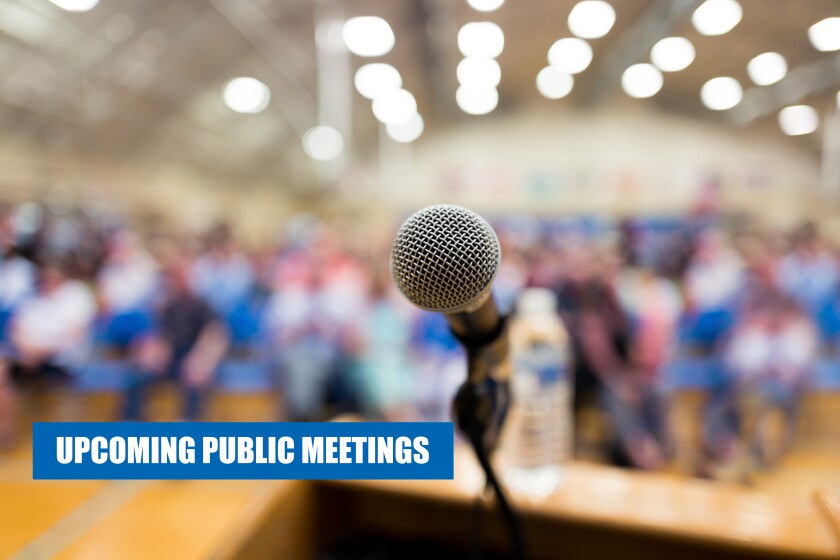 Arts & Culture Advisory Commission
The Park Rapids Arts & Culture Advisory Commission meets at noon Monday, March 20 at Park Rapids City Hall. The agenda features updates on the sculpture trail, a historic commemoration project and the Red Bridge Park beach house, as well as goals, policies and action plan items.
The Park Rapids School Board meets at 6 p.m. Monday, March 20 at the Frank White Education Center in Park Rapids.
The Menahga School Board's special meeting is 6:30 p.m. Monday, March 20 at the media center. If the public wishes to virtually view this board meeting, email Elena Niemela at eniemela@menahga.k12.mn.us before 4 p.m. the day of the board meeting with your email address and request to view.
The county board's next regular meetings are at 9 a.m. on Tuesday, March 21 at the Hubbard County Government Center, third floor.