UPCOMING PUBLIC MEETINGS: April 3-7
Public involvement is encouraged. The following are open meetings of the Hubbard County Board, school boards, city councils and other public workshops in the Heartland Lakes area.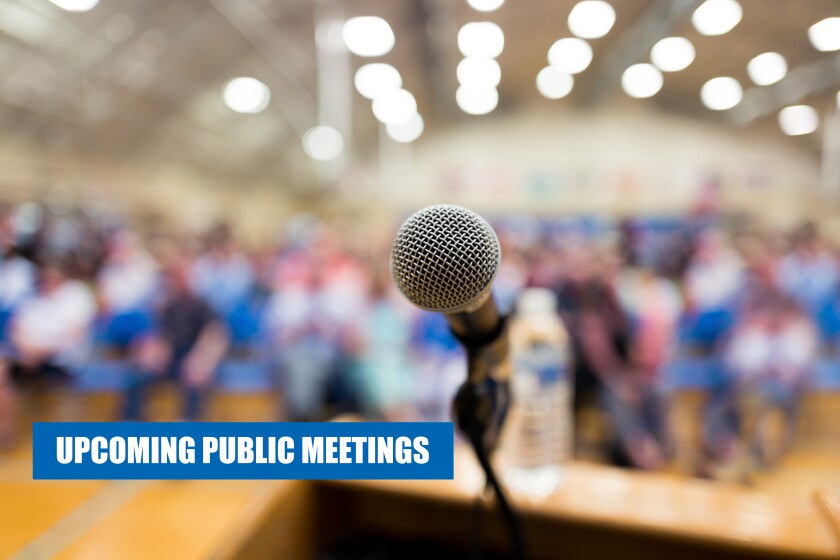 Community center coalition
A coalition of interested citizens will gather at 4 p.m. on Monday, April 3 at the Park Rapids Library basement to continue discussions about a community center. Anyone interested in participating can contact Donna Anderson at ande8387@umn.edu or 218-640-0285.
The Park Rapids School Board meets at 6 p.m. Monday, April 3 and April 17 at the Frank White Education Center.
Menahga Board of Equalization
If you believe the value or classification of your property within the city of Menahga is incorrect, you may meet with the Wadena County Board of Equalization. The meeting is 1 p.m. on Tuesday, April 4 at Menahga City Hall.
The county board's next regular meetings are at 9 a.m. on Tuesday, April 4 and April 18 at the Hubbard County Government Center, third floor. A work session is scheduled for 9 a.m. on Tuesday, April 11.