UPCOMING PUBLIC MEETINGS: April 10-14
Public involvement is encouraged. The following are open meetings of the Hubbard County Board, school boards, city councils and other public workshops in the Heartland Lakes area.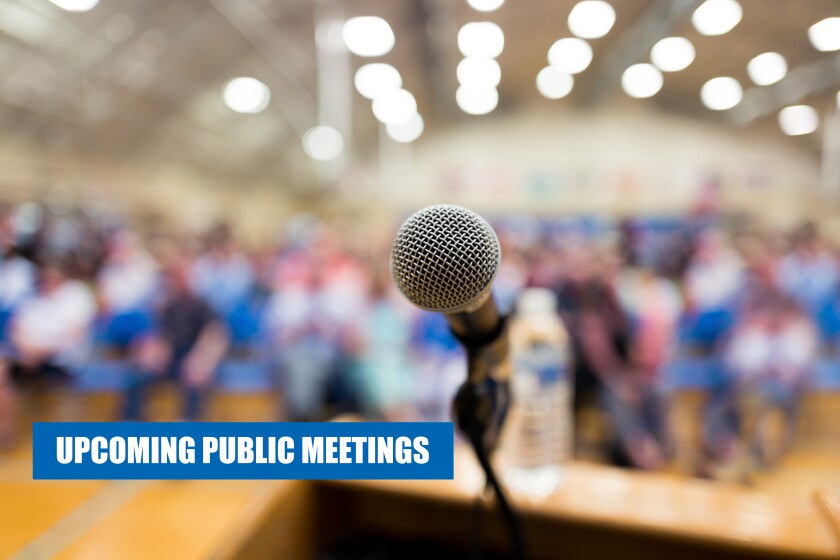 The Parks & Beautification Board meets at noon Monday, April 10 at city hall. Agenda topics include a report by public works parks employee Steph Pazdernik and updates about the Red Bridge Park beach house, electricity at Deane Park, the city parks' capital improvement plan and 2024 budget, an upcoming presentation to the city council and the need for a "Friends of the Parks" group.
Park Rapids Planning Commission
The planning commission meets at 5 p.m. Monday, April 10 at Park Rapids City Hall. Agenda items include public hearings on conditional use permits requested by The Golf Cavern, LLC to operate a golf simulation business at 1104 Park Ave. S. Ste. 4; by Century School (501 Helten Ave.) for various improvements including construction of a new administration office, a bus garage, a parking lot with two entrances on Monico Lane, a pickup/drop-off lane, playground equipment and stormwater management facilities; and by KI Developers Park Rapids, LLC to expand a senior housing, assisted living and memory care facility at 1006 Crocus Hill St. from 88 to 175 units in two phases.
The Menahga City Council will meet at 6 p.m. on Monday, April 10 and Monday, April 24 at Menahga City Hall.
The Nevis City Council meets at 6 p.m. Monday, April 10 at Nevis City Hall.
The Park Rapids City Council meets at 6 p.m. Tuesday, April 11 and April 25 at Park Rapids City Hall.