Reish places 7th in BPA nationals
The Business Professionals of America national conference brought six Park Rapids Area High School seniors to Dallas, Texas last week.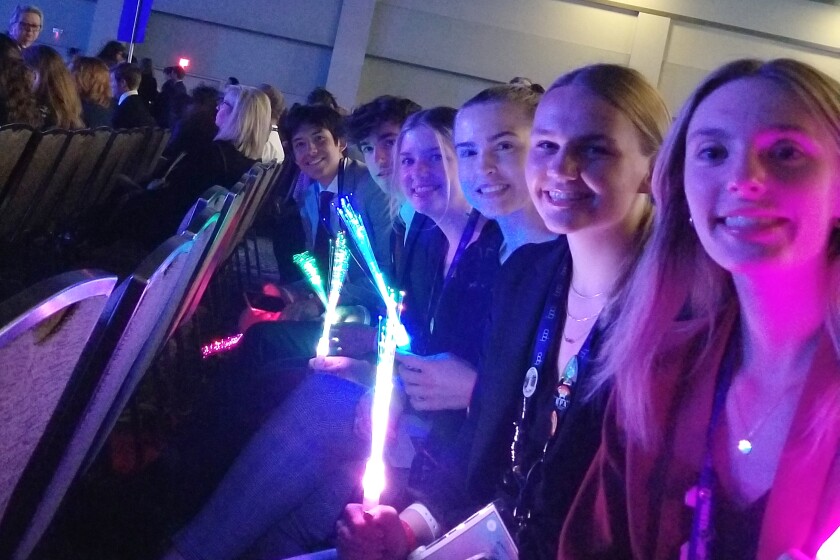 We are part of The Trust Project.
Six Park Rapids Area High School seniors traveled to Dallas, Texas for the Business Professionals of America national leadership conference May 4-9.
Competing on behalf of the PRAHS chapter were Sam Reish, Emily Schulz, Jaime Brann, Zach VanBatavia, Kelsey Berghuis and Natalie Harvey.
In contest results, Reish placed seventh in computer modeling; Reish and VanBatavia placed 12th as a global marketing team; Schulz placed 20th in business law and ethics; Brann placed 41st in banking and finance; and Berghuis placed 30th and Harvey 142nd out of 274 competitors in medical terminology concepts.
Also Harvey, Brann, Berghuis and VanBatavia earned the National Ambassador Level Torch Award, which BPA chapter adviser Angie Kuehn called a huge accomplishment.
"I am so proud of these six senior BPA members," Kuehn said. "They earned their way to the national leadership conference through a lot of hard work over the past four years. I really enjoyed the time on this trip with this exceptional group of young people."
Besides attending conference sessions, Kuehn reported, the group toured the JFK Sixth Floor Museum and Dallas Cowboys AT&T Stadium, sampled local foods, networked with BPA members from across the country and enjoyed being outside in the heat.
"I had a really great time in Dallas competing in both computer modeling and global marketing team," said Reish. "It was also really fun because we got to enjoy the Texas weather and some great food. I have really enjoyed BPA over the last four years and really appreciate all the hard work Mrs. Kuehn has put in. Overall, it has been a great experience."
"National BPA was an experience I'll never forget," said Schulz. "It was really fun to experience Dallas with a few members of my chapter as well as Mrs. Kuehn. BPA takes competition to a new level and pushes all of its members to go beyond their limits. I am so grateful for all the memories and opportunities that this organization has given me."
Kisses in the high school cafeteria came from a trio of friendly dogs on Nov. 21.