Park Rapids FFA teams qualify for state
Four teams from the Park Rapids chapter placed second or third at the Region 2 competition on March 9, 2022.
We are part of The Trust Project.
The Park Rapids FFA chapter participated in Region 2 competition Wednesday at Central Lakes College in Brainerd.
Fourteen Park Rapids students competed, all of them earning a trip to compete at the Minnesota FFA convention at the end of April.
The Crops CDE is also known as agronomy. This team focuses on crop varieties, fertilizer application, identifying crops and weeds by their seed and plant parts, taking a written exam and grading grain samples.
Park Rapids' crops team placed second, including Anna Eckmann (top individual) and Eli Burton (6th individual).
The Fish and Wildlife CDE focuses on Minnesota wildlife species. Students must identify a variety of mammals, insects, fish, birds, reptiles and amphibians, based on either a mount of an entire animal or a distinguishable part such as a wing, foot or skull. Students also take a written test. This year's specialty topic was wildlife diseases.
Placing second at the competition were the team of Eli DeVore (3rd individual), Tyler Hillukka (9th individual), Naomi Knaack (10th individual) and Bianca DeRosa.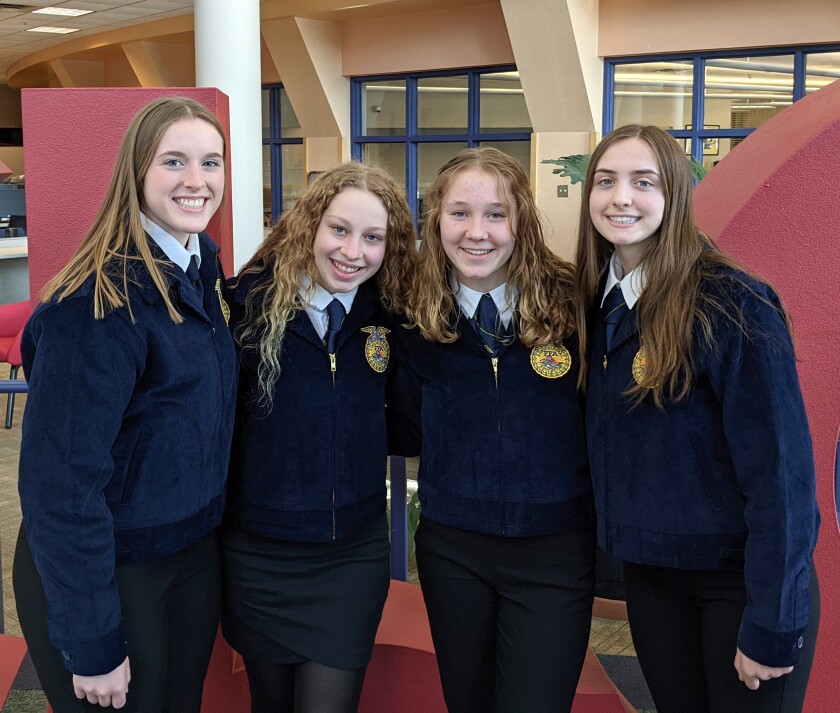 The Nursery Landscape CDE focus on identifying trees, shrubs, annuals, perennials, landscape tools, pests and diseases, grasses, weeds and other noteworthy items in the landscaping profession. They also work on problem-solving scenarios and practicums (real-world scenarios).
This year, they focused on estimating potting soil and paver materials for a driveway and sidewalk. They also took a written exam covering topics from safe chemical handling to soil composition, turf management practices and safe equipment use and maintenance.
Placing third in the competition were teammates Allie Rowland (8th individual), Kilea Persons (9th individual), Amelia Bagstad and Lizzie Seifert.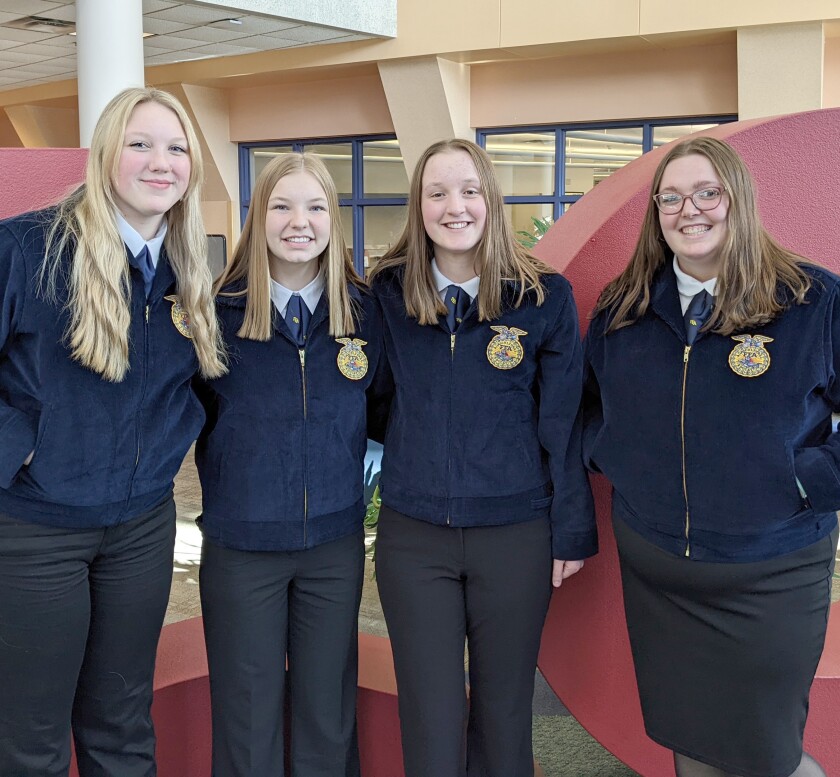 The Floriculture career development event (CDE) focuses on identifying flowers, house plants, greenhouse management, pest control fertilizer calculations, estimating materials, etc. Students take an exam covering all aspects of the industry and create a floral arrangement. This year's floriculture team put together round arrangements.
According to club co-advisor Stephen Funk, the team partnered with local businesses to prepare for the competition by identifying plants and practicing their arrangements. Placing third in the region were team members Jillian Neubauer (6th individual), Maria Wagner (8th individual), Keely Peterson and Hailee Heltemes.