New grant may help Park Rapids 'grow your own school psych'
The school board learned Jan. 23 that the district is part of a group of districts partnering in a $3.8 million DHS grant to increase mental health services in the schools.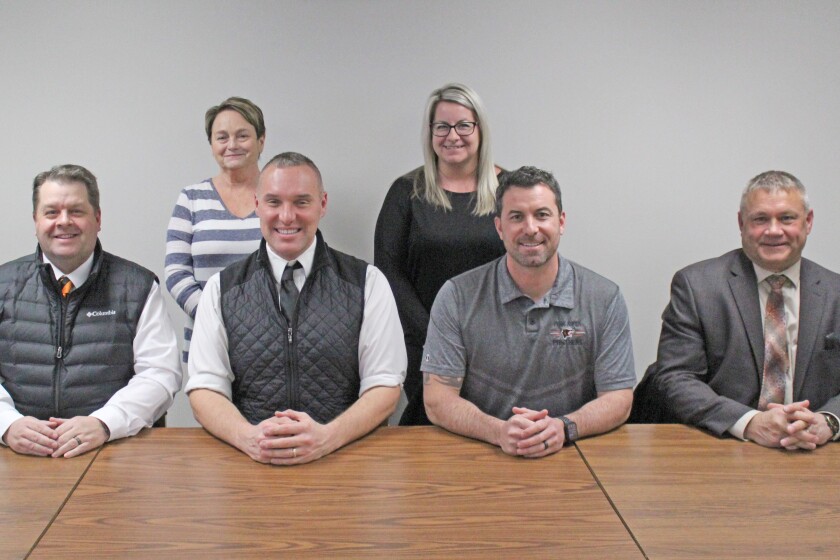 PAWN Special Education Director Eva Pohl told the Park Rapids School Board on Monday that the Park Rapids Area Schools will benefit from a $3.8 million grant that Minnesota State University Moorhead (MSUM) received through the Minnesota Department of Human Services.
MSUM is to use the funds to increase mental health services to the 21 school districts, including Park Rapids, that partnered with the university for this grant.
"It's also connected with 'Grow Your Own School Psych' (psychologist), which we're working on already," said Pohl, explaining that details will be rolled out in the next few weeks. She speculated that it might include funding for school psychologists-in-training, small social skills groups and counseling groups that the district needs.
Bagstad commented, "We just need more school psychs. My hope is that this program grows more school psychs."
In consent items and general business, the school board:

Approved the resignations of Darla Smith as a paraprofessional effective Feb. 16 and Kerry Johnson as student council advisor effective at the end of the school year.
Hired Misty Villarreal as a middle school special education paraprofessional and Jeb Sanford as an assistant varsity basketball coach.
Heard student council representative Emma Vrieze report that next week's SnoDaze activities will include a broomball tournament, a painting workshop, bingo and other games, and a dance on Feb. 4.
Heard Superintendent Lance Bagstad report that school lobbyists are reaching out to state legislators regarding the way high inflation rates are hurting school districts with bond-funded projects.
Heard Principal Jeff Johnson report the high school is switching to the "YouScience" career guidance program.
Heard Principal Mike LeMier report that Century School's field day is tentatively scheduled for May 12.
Heard Activity Director Jeremy Nordick report that he submitted the school district's application to join the Heart O' Lakes athletic conference.
Heard Bagstad report that Transportation Director Dave Synstegaard is asking the school board to consider buying one or two new "Type 3" vans, meaning vehicles designed for fewer than 25 passengers that can be driven without a commercial driver's license.
Approved lane changes for teachers Jesse Bucholz, Emily Haen, Alicia Hillesland, Katelyn Kannegiesser, Chris Kirchner, Annie Lehrke-Minske, Kim Lembcke, Krystal Murphy, Jana Oatis, Terry Schroeder and Kathy Wiederin.
Approved an annual resolution directing school administration to recommend adjustments in curriculum, programs and staffing for the coming school year.
Received an enrollment report indicating that from Dec. 15 to Jan. 18, K-12 enrollment decreased by 10 students from 1,600 to 1,590, while overall enrollment (including pre-K and alternative learning) dipped by only three, from 1,731 to 1,728.
Acknowledged donations including $440 for sensory and tactile reading material via donorschoose.org to physical health disabilities/homebound teacher Shalom Grandy; 15 Stop the Bleed kids and Narcan from Greater Northwest EMS to school nurse Tia Kocka, $8,802 for miscellaneous supplies from the North Country Vocational Co-op to Kocka; and the loan of a 3D printer from St. Cloud State University to third grade teacher Casey Hilden.
Approved a quarterly report on the student activities account, featuring revenues totaling $66,171 and expenditures totaling $53,103.
Approved payments presented for January, totaling $5,395,719.
The school board's next meeting is scheduled for 6 p.m. Monday, Feb. 6 at the Frank White Education Center.