Kindergartners share thoughts on love and marriage
With Valentine's Day approaching, kindergarten students in Jason Durham's class at Nevis school share their views and advice about dating, love and marriage.
When taking your Valentine to dinner, what are some manners you should show?
Don't play with your food. Or burp on purpose. Or blow bubbles in your milk.
Be respectful. Don't pull their hair.
Say "yes, please" or "no, thank you."
Don't run around the table or throw food.
No sticking out your tongue.
Sit up straight at the table.
No slapping.
Be kind and don't bite.
How can you tell that someone's in love?
They walk together.
They stare at each other.
They hold hands.
They play together.
They help each other clean up.
They say nice things to each other.
They have hearts in their eyes.
They make dinner and go to the movies.
They hug.
They're sitting by each other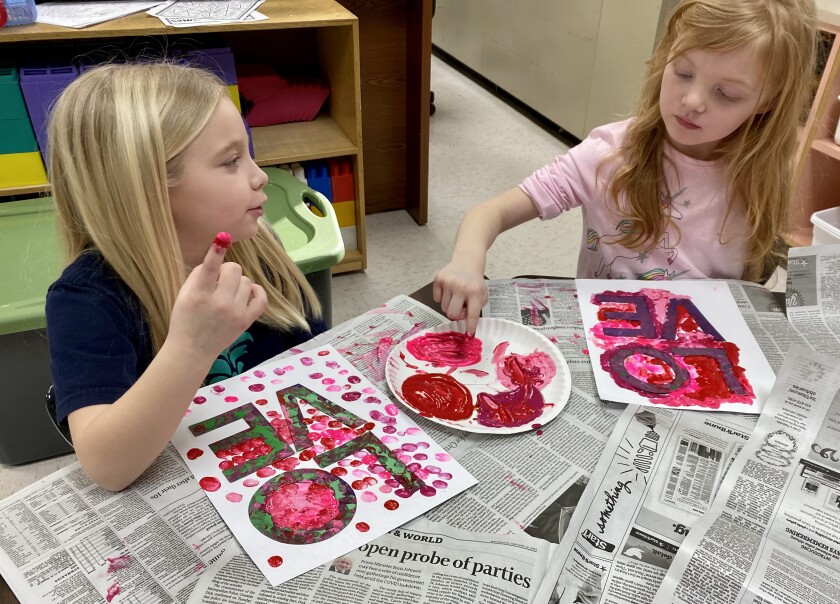 When will you be ready to get married?

When I'm old enough, like 16 or 46.
When I'm 25 and she's 29.
When I get a girlfriend.
When I'm tall and she's tall.
When I'm 89.
In one year.
When I get out of college.
After I buy a car.
When my heart tells me.
Describe the perfect husband or wife:
He'd be nice.
He's nice and cares about me.
He'd be handsome.
She'd be beautiful like my mom.
She'd have long hair.
She has cool shoes.
He would have blonde hair.
She'd have a dog.
She'd like the same foods as me.
Maybe my dad.