Heartland Homes having difficulty finding employees
A group home for people with disabilities in Park Rapids is facing the same challenges as many other businesses: finding enough employees to fill staffing needs.
We are part of The Trust Project.
Heartland Homes in Park Rapids is facing the same challenges as many other businesses: finding enough employees to fill staffing needs.
"We're making it through it, but we are short staffed," executive director Bill Simpson said. "We could easily hire four, full-time equivalent employees. We're paying about 160 hours of overtime a week."
Because of the worker shortage, he said competition for employees is high.
Heartland Homes is currently staffed with 54 employees to provide care for 62 clients who have been diagnosed with developmental disabilities. That includes 27 full-time employees and 27 part-timers. Most residents have jobs through the Hubbard County Developmental Achievement Center or in community businesses.
Those seeking employment at Heartland Homes must be 18 and are required to pass a background check.
Applicants should be physically active and able to assist clients in a variety of ways. "You may have to push a wheelchair or give them an arm to hold when walking," he said.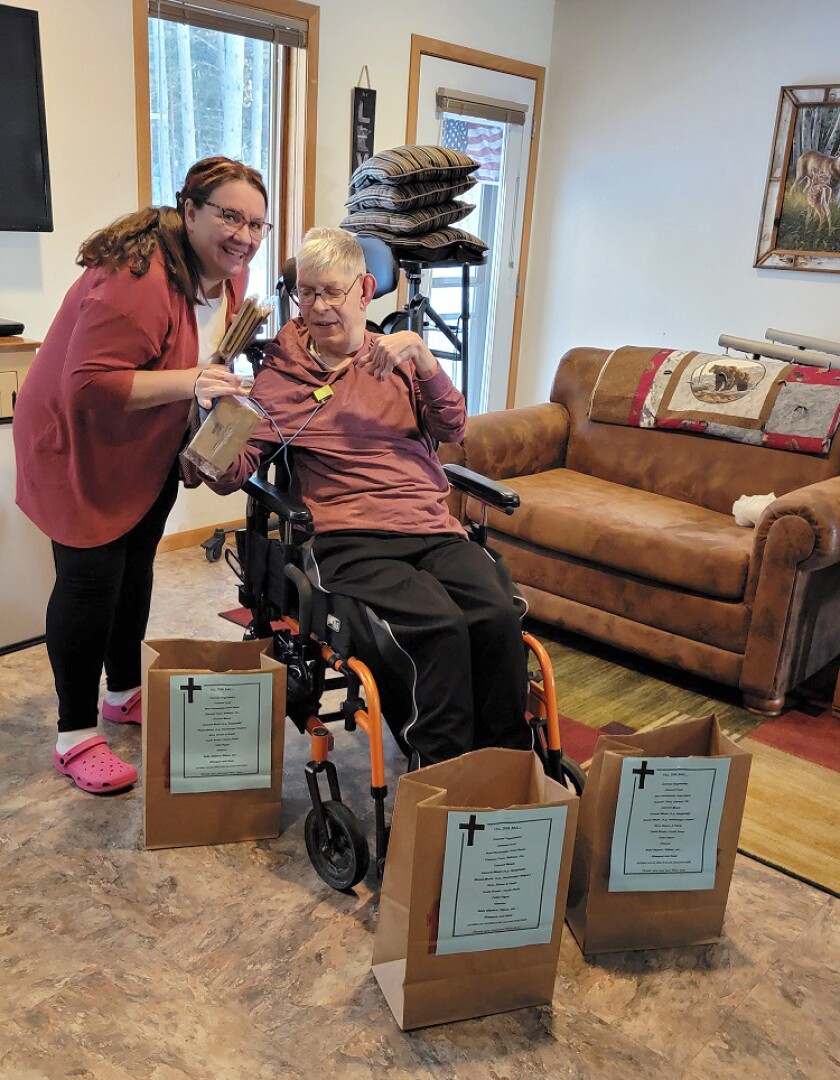 Simpson said the most important characteristics to have are compassion and patience.
"We provide the training," he said. "Basically, you're supporting people who need help to live their lives. People need this service for a reason. They can't do it without help. That's why we're here.
"The reward is putting a smile on someone's face. A lot of our clients are really good friends of mine. More than half of our employees have been with us for 20 or 25 years. Hopefully, we can find some more who want to fill that niche and help our clients enjoy life."
Some residents need more help than others. Caregivers assist residents with getting ready for their job, grocery shopping, preparing meals and other day-to-day activities.
"You're living with someone in the group home to provide guidance and companionship and help them fulfill their hopes and dreams," he said.
Some clients live with their parents. They need opportunities to socialize with people outside the home and be more independent. This also gives a break to the parents who are caregivers to their adult child.
"It might be taking the client shopping, to the park or to visit a friend," he said. "We want people to be as independent as possible. Our clients find joy in simple things. My employees find joy knowing they're helping them enjoy life."
Activities staff do with residents in the evenings include going out to eat, playing board games, going to a movie, going for a walk or bike riding.
"Pretty much everything we normally would do," Simpson said. "Work on a craft, paint their bedroom, do laundry, play basketball, go have an ice cream cone. The possibilities are endless."
Kasey and Crystal Krautkremer propose using the property for a combined furniture store, indoor storage facility and used car sales lot.