City of Menahga overpaid $54K to IRS, plus thousands more to various vendors
Former city administration overpaid the IRS twice, totaling $54,058, along with numerous vendors.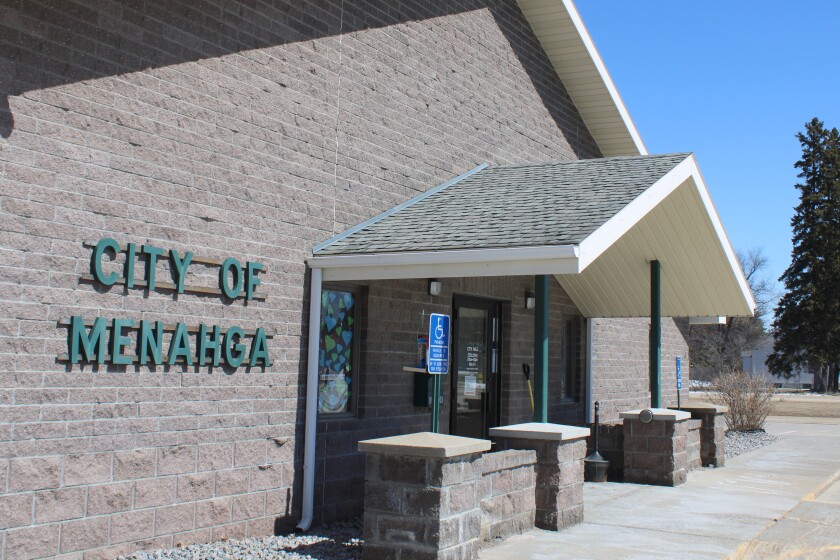 Former Menahga city administration overpaid the Internal Revenue Service – twice.
They also overpaid numerous vendors.
At Monday's Menahga City Council meeting, Interim City Administrator Betty Thomsen explained, "In going through all of the bills, piecemeal, and finding the invoices, statements and etc. – and we're only a fraction of the way through this – but we have discovered that the city overpaid the IRS two different times to the tune of almost $26,000 and $27,000."
Former City Administrator Curt Kreklau was officially dismissed in mid-February 2022.
Former Deputy Clerk Tanya Edwards resigned abruptly on March 14.
Amanda Pachel, the city's former administrative secretary, resigned in late January.
Thomsen was hired on March 18, along with Alvina Kytta as temporary deputy clerk.
The council also hired Dustyne Hewitt to replace Pachel on March 18.
They've been wading through stacks of paperwork ever since.
Thomsen reported, "We had overpaid another vendor $5,200. We paid a bill twice."
Thomsen continued, "So we're contacting vendors that we overpaid. In fact, we had one say, 'Stop paying us.' We had a credit of $5,236, so we're going to get that money back."
Thomsen said the IRS will refund the $26,388 overpayment when the city submits a fourth quarter report for 2020. The second overpayment was for $27,670.
Once refunded, she noted city's revenues see a positive impact of "over $54,058 better than what your (financial) report would show."
Thomsen said they found they had a credit of over $11,000 with another vendor because the city overpaid.
"We had a credit memo for $4,823 and we paid that credit memo," Thomsen said. "The good thing about that is, it's a vendor that we use all the time and we're buying that back down."
More credits may yet be found. "As I said, we're only a fraction of the way through this. This is very time-consuming. I'll keep you posted on our findings as we go, but that's a substantial amount of money that was overpaid incorrectly. We're working on getting it back," Thomsen.
Mayor Liz Olson thanked the new staff for their hard work.
Thomsen also noted that city funds were improperly spent by previous city administration. Thomsen said it's impermissible to spend taxpayers' dollars on paper plates, flowers, plastic forks or coffee for personal use.
They also discovered that the city's W2s were sent to the state, but not Social Security Administration by the Jan. 31 deadline. "We're hoping we don't get a penalty for that," she said. "The sad part about some of this payroll stuff is that it may come back to haunt you down the road because that's how long it takes them to catch up."
Olson noted that the council suspended all credit card use, so she wondered why any charge was incurred.
Thomsen said Northbound Spirits manager Renata Parks and Public Works Director Ron Yliniemi turned their cards in.
On Jan. 20, the council suspended the use of a TruStar credit card and asked that all credit cards be handed to Edwards immediately until the council is provided detailed receipts for all 2021 and 2022 charges. At that time, Olson noted that at least $212 in eligible sales tax exemptions were not being deducted from city purchases. The council sought "reasons for the need of the credit card for the city."
Next steps will include setting up energy audits and a large household waste drop-off day.