Cause of June 9 fire at Hubbard County south transfer station unknown
Hubbard County Solid Waste Administrator Josh Holte recapped the June 9 incident for county commissioners at their June 21 meeting.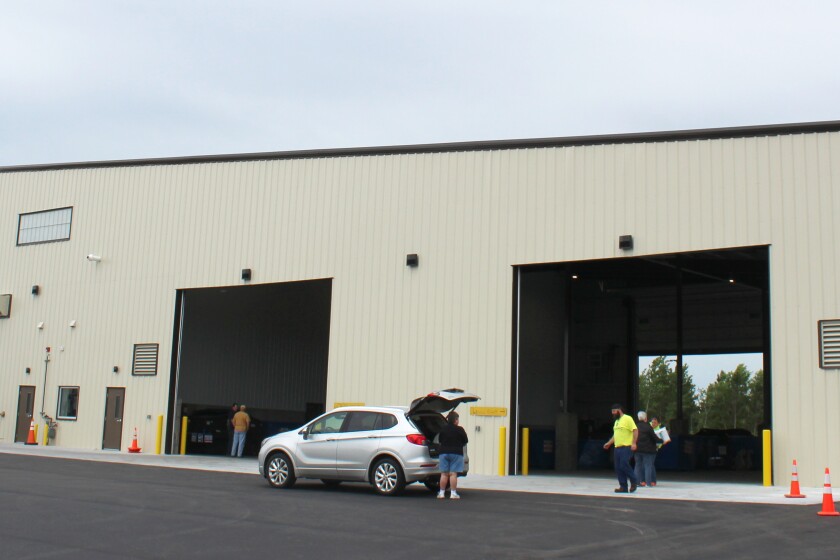 We are part of The Trust Project.
Hubbard County Solid Waste Administrator Josh Holte reported on a June 9 fire at the south transfer station.
He recapped the incident for county commissioners at their June 21 meeting.
"It started on the commercial side of the building, in the non-burnable pile of the transfer station" around 1 a.m., Holte said.
Smoke engulfed the building by 2 a.m. and "the fire ignited shortly after." Holte said the sprinkler system was activated and the fire alarm panel sent out notifications to county officials and the fire department.
Sprinklers extinguished the fire within about one minute, he continued. Holte learned from the sprinkler contractor that seven sprinkler heads deployed on the fire. "He ended up replacing 12 and he estimated about 500 gallons of water per minute was being dispensed onto the fire."
Park Rapids and Menahga fire departments responded to the fire, along with law enforcement.
"They worked quickly to extinguish the fire, control any hot spots. By 4:30 a.m. all emergency personnel had left the scene and we started looking at what we had to clean up," Holte said.
Holte said the transfer station opened normally at 7:30 a.m. on June 10, but with diverted traffic.
"By early afternoon, we were pretty much back to normal operations and had the mess contained and cleaned up. We don't know what the cause of the fire was, but we've talked about rechargeable batteries being an issue, so that could've been a potential cause of the fire," Holte concluded.
He added that damage was limited to warped panels on a big material handler and smoke damage to the inside of the building. He's working with the county's joint powers insurance entity, Minnesota Counties Intergovernmental Trust.
In related business, the board did as follows:
Approved the purchase of two 2024 Mack tandem plow trucks from RDO Truck Centers, Fargo, N.D. in the amount of $266,662 ($133,331 each).
Approved the county highway department's five-year construction program, as proposed, and continued collection of Local Option Sales Tax.
Approved the low quote for annual culvert supplies from TrueNorth Steel of Fargo, totaling $28,600.
Approved a quote for 60 concrete blocks for a north transfer station project. The blocks will form the foundation for a recently purchased fabric storage building. The low quote was $3,450 from Lakes Concrete Plus of Bemidji.