Watermark art show features Minnesota's rural youth
Photographer R.J. Kern follows up on the subjects of his 2016 project, "The Unchosen Ones."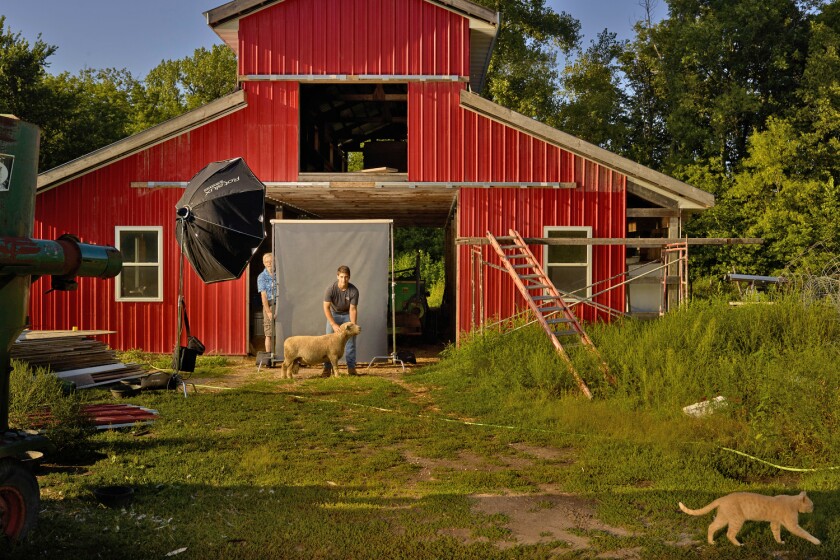 We are part of The Trust Project.
The Watermark Art Center presents images "capturing the dignity and wisdom of Minnesota's rural youth," Jan. 13 through March 25 in the Kaul Gallery.
Photographer R.J. Kern focuses his lens on his adopted home state of Minnesota, revisiting the subjects of his previous book "The Unchosen Ones."
According to a news release, "The results are a series of poignant, thought-provoking images featured in a new book and exhibition, 'The Unchosen Ones: Portraits of an American Pastoral.'"
An opening reception, gallery walk-through and book signing with the artist are scheduled from 5 to 7 p.m. Jan. 20.
Kern's 2020 exhibit, "The Unchosen Ones," was based on his 2016 travels across Minnesota, visiting as many county fairs as he could and creating portraits of 4-H members and their animals. He intentionally focused on children who didn't win.
Four years later, Kern revisited the same young people on their farms, photographing and interviewing them to capture the changes and lessons learned in the meantime, as well as their advice, dreams and goals.
"Not being chosen for something has a valuable upside," Kern said. "As I explored these young people's doubts, fears and frustrations, I was heartened to learn of their ability to overcome adversity and rise to a challenge, whether it was self-imposed or one that life threw at them."
The Watermark releases states, "Kern's artwork explores ideas of home, ancestry and sense of place. The results are images that tap into the mindset of America's agricultural youth, depicting a way of life fast disappearing in modern America – the small family farm."
His work has been exhibited in Tbilisi, Georgia; London, UK; and Anhui, China, and has been featured in National Geographic, the BBC, PBS, PDN and the Royal Photographic Society Journal.
Watermark galleries are free and open to the public from 10 a.m. to 5 p.m. Monday through Saturday. Visit WatermarkArtCenter.org for more information. This activity is made possible through a grant from the Region 2 Arts Council, thanks to a legislative appropriation from the Arts and Cultural Heritage Fund and the National Endowment for the Arts.
Bemidji-based grassroots organization Manidoo Ogitigaan is helping revitalize Native art forms and cultural knowledge.