Northview collects food and funds for food shelf
After a local food drive in March, the Park Rapids bank branch presented $475, plus 199 pounds of food, to the Hubbard County Food Shelf.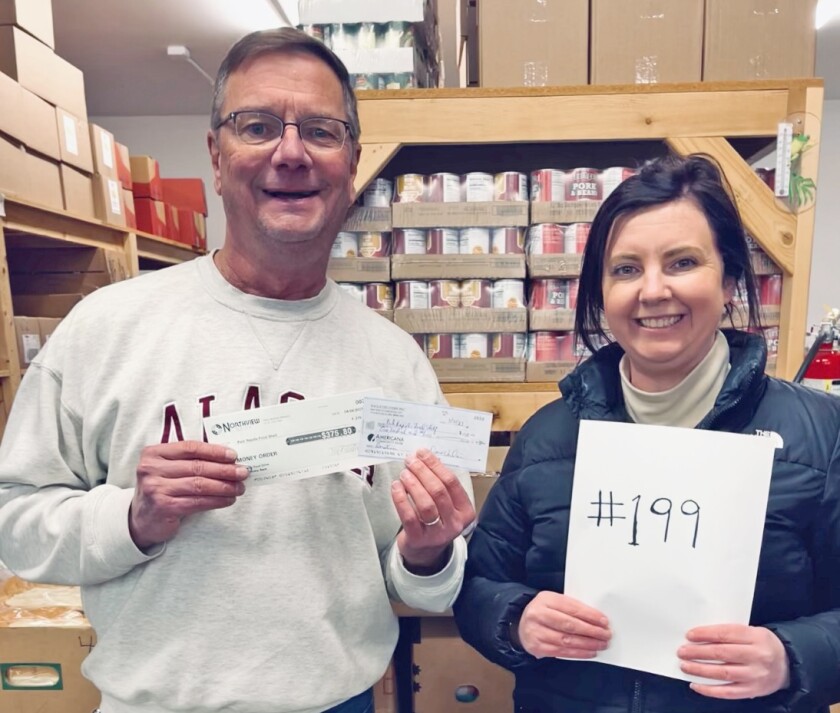 During March, all 12 branches of Northview Bank held food drives for their local food shelves, offering community members an opportunity to team up and give back to those in need.
Donation boxes placed in each of the branches collected a total of 2,394 pounds of food, including 199 pounds donated to the Hubbard County Food Shelf, along with $475.
According to bank President/CEO Paula Diaz, Northview Bank "loves to give back to the communities we live and work in. Our food drive allows us to continue to support those in need within our neighborhoods."